If you've ever wondered how the Hyundai brand got its name, Suntrup Hyundai South in St. Louis has the answer! Hyundai is Korean, and there's more significance to the Hyundai logo than meets the eye. Explore the meaning behind the brand and its logo below! Contact us to learn more about what makes Hyundai vehicles unique!
---
What is the "Hyundai" Meaning in English?
In Korean, the word "Hyundai" translates roughly to the word "modernity" and was chosen in 1947 when the South Korean company, Hyundai Construction, was founded. When it split off into a separate brand, it adopted a new slogan that reflected what the new brand represented: "New thinking, new possibilities."
How Do You Pronounce "Hyundai"?
There are different ways drivers pronounce "Hyundai" in Europe and America. No one expects non-native Korean speakers to have perfect pronunciation! Most Americans pronounce it so that it rhymes with Sunday, but many people in the UK and beyond pronounce it "high-UN-dye."
---
What Does the Hyundai Logo Mean?
The modern-looking silver logo has long since become a staple on the streets of St Louis. Resembling a slanted "H," it leans to the right, representing motion rather than if it leaned left, which is more passive. The movement of the "H" represents modernity and its corresponding motto that has shaped the brand into what it is today. There are a few additional hidden meanings to the logo that the untrained eye will miss:
Though Americans may miss the subtle lines in the logo, it is meant to look like two people shaking hands.
The logo in the above context is meant to represent the brand's commitment to its customers.
It represents not only their commitment to their customers but also the more literal representation of a salesperson and shopper shaking hands.
The silver oval encircling the figures symbolizes the globalist ambitions that the brand has achieved through the marketing and distribution of its cost-effective and fuel-efficient vehicles.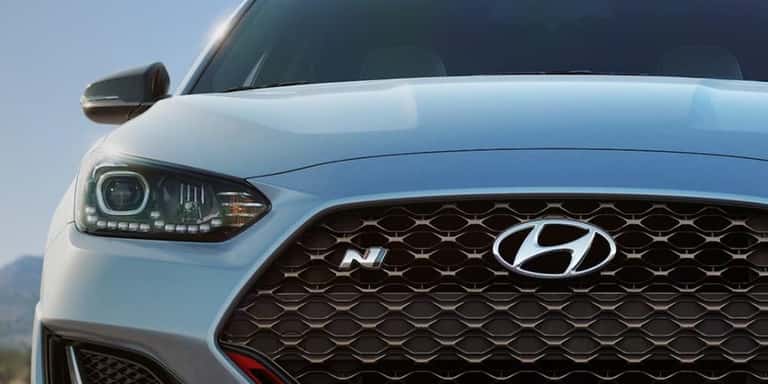 Explore Our Available Inventory Online!
Find the Hyundai that fit your needs from the comfort of your home in St Charles with our online inventory. Search by make, model, and year to find a Hyundai that fits your lifestyle. When you've found the one you like, apply for financing and see if you're approved to drive home to Jefferson County in a new Hyundai today. Explore our new vehicle specials for discounts on the latest models.
---
Explore Our Models
How many pounds can the Hyundai Palisade tow? The 2022 Hyundai Palisade towing capacity reaches an impressive 5,000 pounds when properly equipped, but that's not all this powerful SUV can accomplish. The towing capacity of the Hyundai Palisade is just one of its many impressive performance features that can help you take on the…

Hyundai already has some electric models in their current lineup, but St Louis drivers who are looking for even more efficient electric vehicle (EV) options can anticipate more electric vehicles to be added to the Hyundai electric lineup, specifically in the Hyundai Ioniq family. Take a look at the upcoming Hyundai EV cars with Suntrup Hyundai South…

How is the 2022 Hyundai Palisade on gas? The Hyundai Palisade can get up to 26 mpg on the highway, allowing you to spend less time at the St Louis gas stations and more time on the open roads. See how much the Hyundai Palisade gas mileage varies and what else this impressive SUV can…