What Does Guaranteed Car Financing Mean?

Guaranteed financing is a good option for car shoppers who have a low credit score. Guaranteed car financing is also known as "buy here, pay here". Before you start searching "guaranteed car financing near me", learn more about guaranteed car financing and what it entails with Suntrup Hyundai South. Contact Suntrup Hyundai South finance department if you have further questions on gaining guaranteed car financing for your next Hyundai vehicle.
---
How Guaranteed Car Finance Plans Work
Guaranteed car financing is an in-house financing option at many dealerships. It allows Jefferson County drivers of different incomes to gain financing where they might otherwise be denied. Instead of checking your credit history, guaranteed car financing dealers will use your yearly income to determine which vehicles you qualify for. Most dealerships have a minimum income requirement, but some are willing to work with you no matter your income.
What You Need to Qualify
If you have a low credit score, but still want to buy vs. leasing, guaranteed car financing is a good option to consider. One of our finance officers will pre-approve you for a vehicle based on your income so that you can drive off the lot the same day! Although you'll still need to meet the necessary income requirements, it's much easier to gain guaranteed financing than other routes, as they don't use your credit history to determine eligibility. Below is what you'll need to start the guaranteed financing process:
Generally, in-house dealers will check whether you meet the minimum income requirement of $1,500 to $2,000 a month pre taxes (this depends on the dealership, though)
Recent pay stub
Down payment (usually around $1,000 or 10% of the car's selling price)
Proof of residency (a utility bill should suffice)
You may also be asked for a list of personal references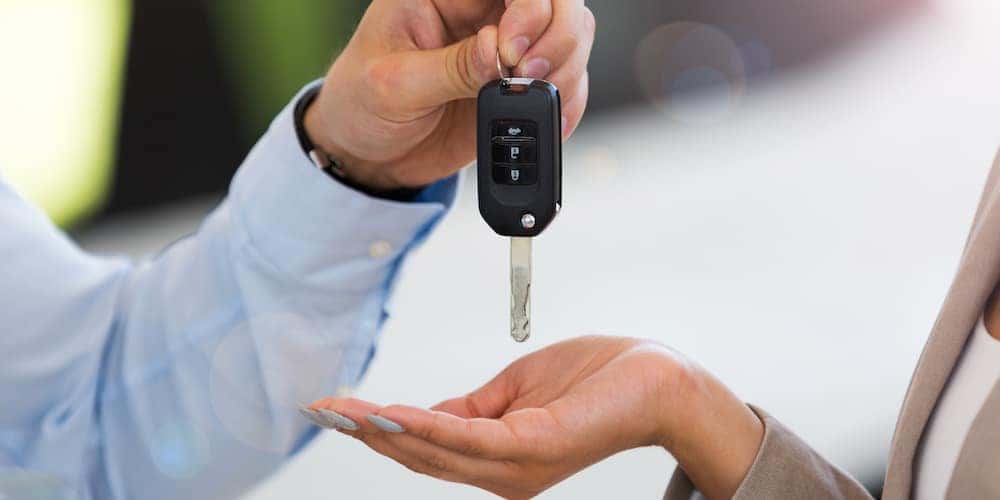 ---
Does In-House Financing Help Build Credit?
Yes, it can! Many guaranteed car finance dealers report payments to major credit bureaus. This means that if you make your monthly payments on time, your credit score will improve. With guaranteed car finance dealers, you get the car you need and have the potential to build up your credit at the same time. If you want to build your credit score with guaranteed car financing, ask whether the dealership reports to major credit bureaus.
Finance Your Vehicle at Suntrup Hyundai South
Guaranteed financing is a good option for St Charles car buyers whose credit score may get in the way of being approved for financing. With guaranteed car financing, your income will determine whether you gain financing, not your credit history. To find, "guaranteed financing near me," you can apply for financing online at Suntrup Hyundai South, or contact us for more finance and lease options. Find out the difference between used and certified pre-owned vehicles and consider buying a used or like-new car at a discounted rate!
---
Explore Our Models
If you love everything about the classic Hyundai Tucson but want something a little more fuel-efficient for your St Louis commute, then you're probably curious about how much the Hyundai Tucson hybrid costs. The 2022 Hyundai Tucson hybrid price starts out at $29,750 MSRP for the base-level model. See how much the Hyundai Tucson hybrid price…

How many pounds can the Hyundai Palisade tow? The 2022 Hyundai Palisade towing capacity reaches an impressive 5,000 pounds when properly equipped, but that's not all this powerful SUV can accomplish. The towing capacity of the Hyundai Palisade is just one of its many impressive performance features that can help you take on the…

Hyundai already has some electric models in their current lineup, but St Louis drivers who are looking for even more efficient electric vehicle (EV) options can anticipate more electric vehicles to be added to the Hyundai electric lineup, specifically in the Hyundai Ioniq family. Take a look at the upcoming Hyundai EV cars with Suntrup Hyundai South…